Skip to Content
What Happens During a Chiropractic Appointment?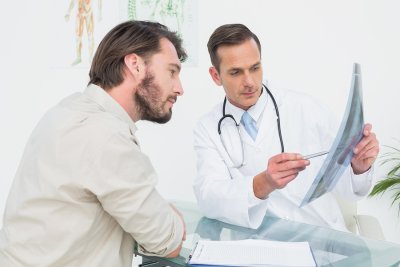 A chiropractic appointment can vary greatly from your typical healthcare provider visit. When you see a chiropractor serving Corona, he will take a considerable amount of time to get to know you and your health needs. For a chiropractic care professional, the goal of each visit is to not only eliminate the pain but also prevent it from returning. If you are about to experience your first chiropractic appointment, here's what you can expect.
Consultation
Your appointment will likely begin with a thorough consultation. If this is your first time seeing a chiropractor, he will want detailed information about your past and present health. If possible, you may want to bring notes to your appointment so that your chiropractor can better understand the source of your problem. Though you may not recognize the connection, a chiropractic professional might see a link between a past car accident or sports injury and your current back pain.
Assessment
Once your chiropractor has collected as much information as necessary, he may ask you to lie down on a table as he conducts his examination. This assessment will likely focus on the region where you feel pain. However, many issues such as weakness in the legs or pain in the arms can originate from a spinal condition. Your chiropractor may evaluate the entire spinal column so that he can detect any signs of disease or injury. Throughout this part of your appointment, your chiropractor may gently press on certain regions of the back to see if they are resistant to movement. This may point to misalignment or compression issues.
Adjustment
After talking with you and assessing your problem, your chiropractor may discuss his findings and explain his proposed course of treatment. This treatment may involve one or more chiropractic adjustments done over several follow-up visits, as well as massage therapy and acupuncture care. Your treatment might begin during your initial visit, as performing even a single spinal decompression can ease strain and pain in the back. As you continue your chiropractic care, your chiropractor might also offer lifestyle counseling to help with the prevention of future injury to the spine.